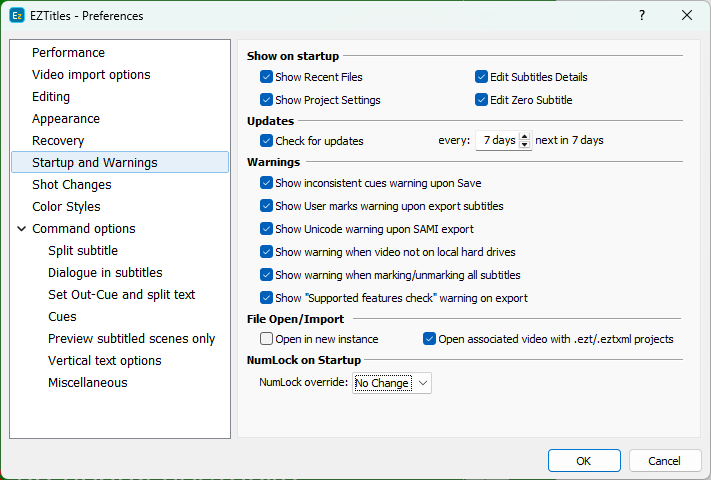 Preferences - Startup and Warnings
Show on startup
Here you can select the dialogs which you want to be displayed when EZTitles starts.
Updates
EZTitles will regularly check online for new versions and will inform you if there are any when the program starts.
You are given the choice to select how frequently our software will check for updates or disable this option entirely.
Warnings
At this section you can turn on/off various warning displayed on export subtitles or load video. Usually when displayed the warnings have an "Do not display again" option.
If you click it and want the warning to be displayed again you can switch it back on from here.
File Open/Import
When opening .ezt (.eztxml) projects or importing subtitle files the input file will automatically load into a new instance of the program.