The File Details dialog box contains information about the file itself and can be used to properly categorize your subtitled files.
If you choose to disable this dialog's appearance on startup you can open it at any point from File/Details.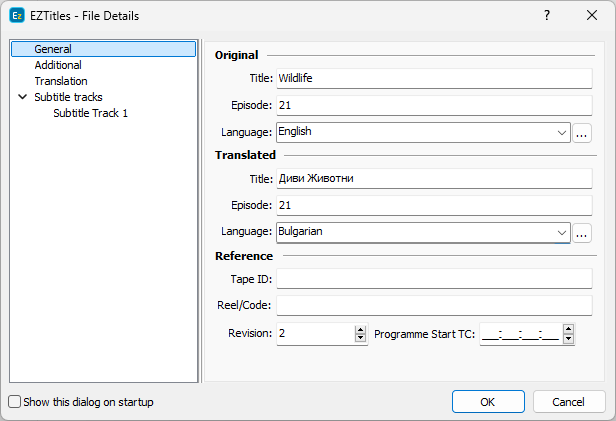 File Details – General Tab

The first tab of this dialog box is by the name General and contains information about the original and translated titles, episode numbers and titles, their languages, as well as tape ID, code and revision of the video material. You can specify the languages by choosing from list or by typing directly in the edit field. More than one languages can be specified by using the
buttons.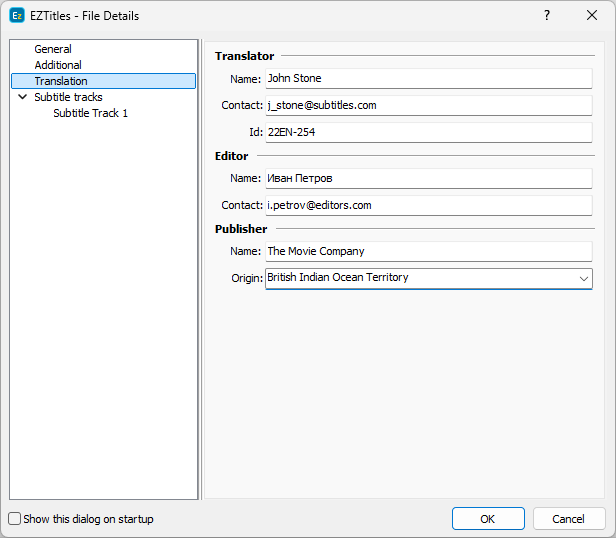 File Details – Translation Tab
The second tab of the dialog box named Translation contains information about the names of the translator and the editor and how to contact them.
You can also add the publisher's name and country of origin and a short comment about the file.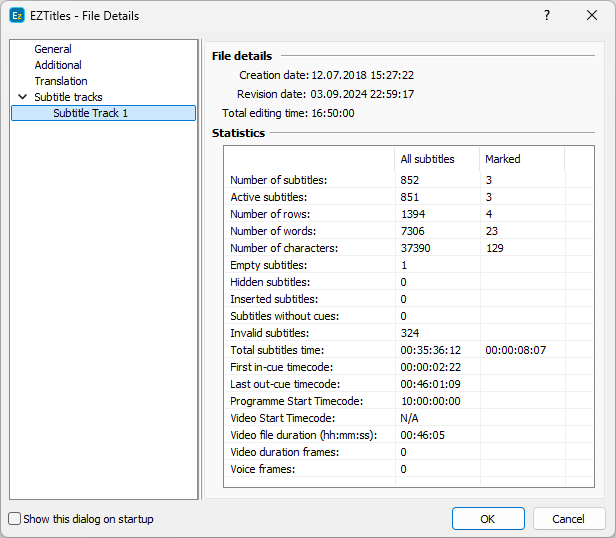 File Details – Statistics Tab

The tab Statistics contains useful file statistics such as creation and revision dates, various text counters, erroneous subtitles, the first and last subtitle cues and total subtitle, text and editing timings.
However the information in the File Details dialog is additional and not all file formats are supporting it. The file formats that support this information are: EZT, EBU (STL), 890. For instance if you intend to export to a PAC file, you don't need to write all that info, because the PAC format does not support it. File formats that doesn't support file information are using a zero subtitle instead (see Zero Subtitle Edit).