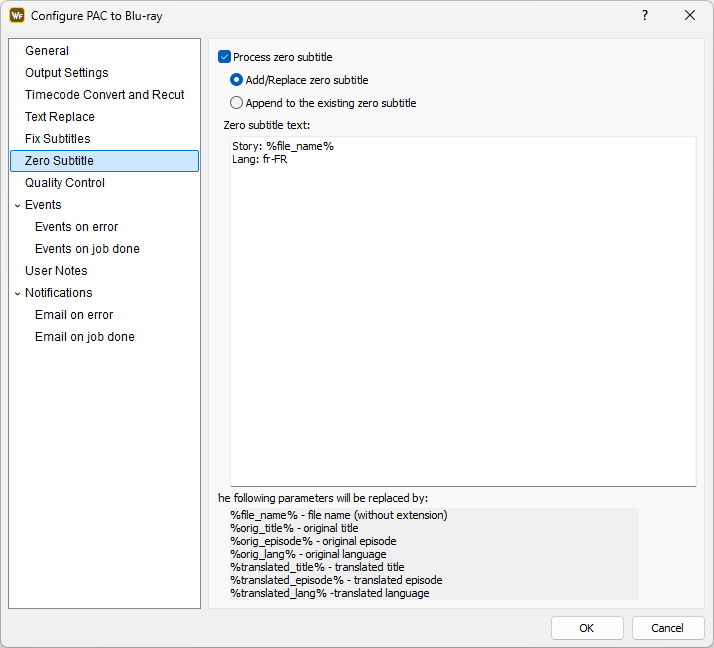 The Zero subtitle contains general information about the subtitled programme: title, language, episode, etc.
There is a convention that it should be numbered as 0, in- and out-cues are respectively 00:00:00:00 and 00:00:00:08.
If there is no Zero Subtitle in the input file or you want to add some information to the existing one you can activate this option.
The contents of the edit box below will be copied to the Zero Subtitle exactly as written. To make this option more effective we have provided several parameters that can be included in the text.
They will be replaced with the corresponding value. The available parameters and their meanings are listed at the bottom of the window.
Please note that not all of the metadata is supported and available with every input format.
If you select the Append option and there is no zero subtitle in the input file a new one will be created with the contents of the edit box.