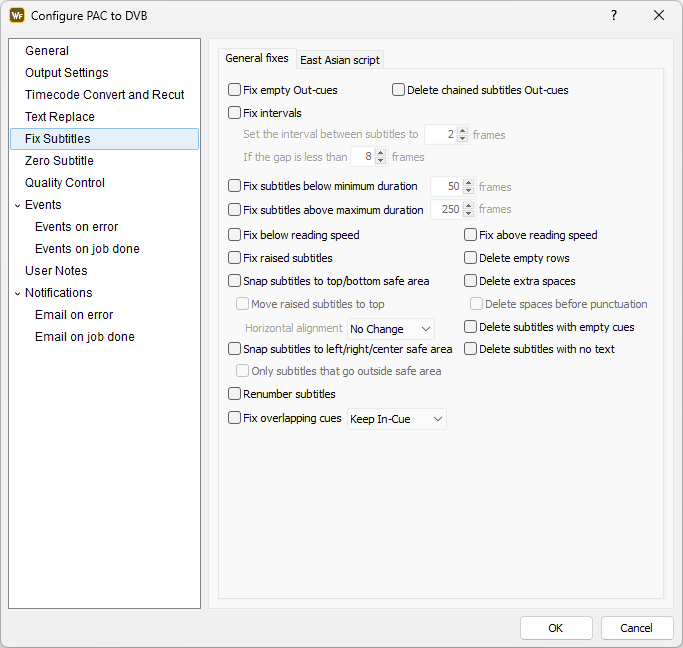 Using these options you can fix certain issues with the input file. The options are described in details with the Fix Subtitles topic. Description of the options dedicated to conversions including subtitles in East Asian languages or vertical text can be found in the Options for East Asian languages section of the Fix Subtitles topic.
The options related to converting Closed Captions files are described in the dedicated to Closed Captions topic.
Delete subtitles with empty cues.
When the option is turned on, subtitles without cues will not be converted in Open, Teletext or Digital Cinema output formats. Closed Captions can work, by implementation, with captions without empty out-cues. This option, respectively, will not convert only the captions which don't have In-cue.
When the option is switched off, Watch Folder will log an error and will cancel the conversion if there are any subtitles without cues and the selected output format doesn't support this.
Note: Fix Subtitles commands defined from the Watch Folder will be executed for both the main and secondary subtitle tracks simultaneously.