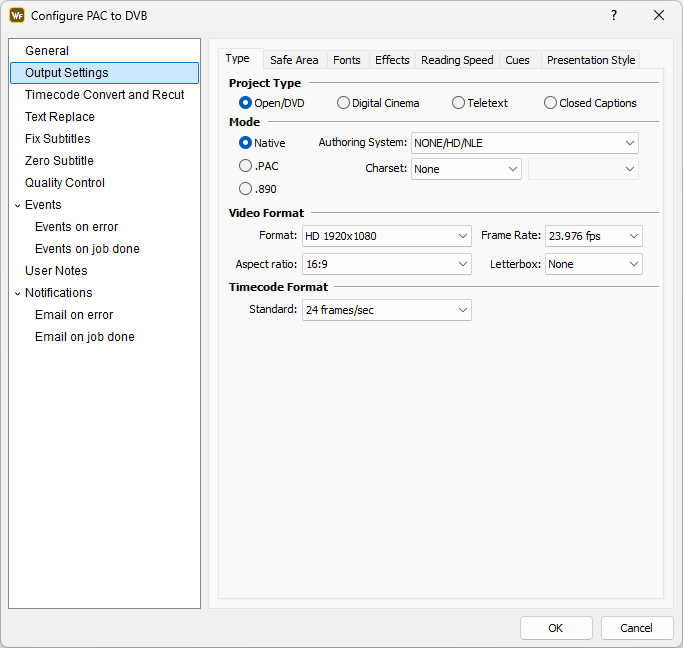 Be sure to select the proper Project Type and Mode corresponding to the job type you have to configure.
As you can see in the picture above here you can select the video format, fonts, margins, settings concerning the quality control and automatic fix subtitles, override the presentation style, etc.
The contents of this page are discussed in details in Project Settings topic. If you are configuring a Closed Captions job you might need to check the Closed Captions topic.
As part of our Metadata pass-through concept, the Watch Folder's allows you to use the Frame Rate indicated in the source file when you select the <from_source> option. Please make sure to also select Timecode Format in case the source doesn't contain information about it.
Note: Emphasis symbols or Bouten can be changed from the Presentation Style menu.