These are the general settings concerning the program behavior. To access the settings use File/Settings... menu command.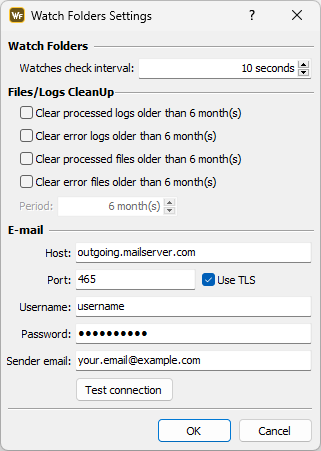 Watch Folder Settings
The Watches check Interval specifies how frequently the watch will check for new files in the input folder.
The E-mail section is used to configure the E-mail notifications. In the Host field either the name or the address of the outgoing SMTP server.
The default port used for sending an e-mail is 25 but it can be changed in case your SMTP server uses different.
The Username and Password are used for authentication with the SMTP.
In the E-mail field, the e-mail address of the sender has to be typed in.