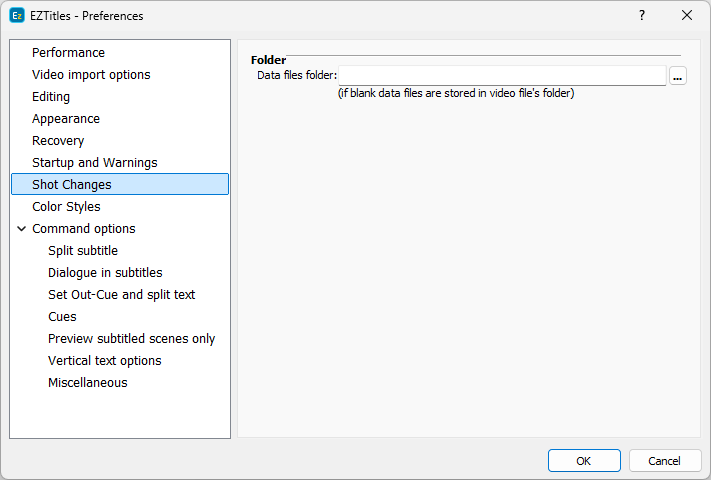 Preferences - Shot Changes
When the shot change detection process is finished the collected data is stored in a file so there will be no need for the movie to be processed again next time it is opened.
The default location for the shot changes data file is the video file's folder but you can change it here by specifying another directory of your choice.
The data files are named as the video file followed by "~shots.dat" suffix.