This is the place where you can configure the Web search engines available on right click in the main editor: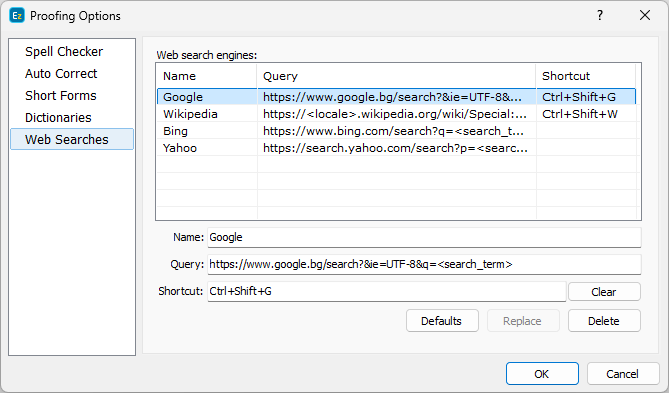 Configure the WEB Search Engines
Just type the Name which appears in the list of available search engines and the Query and then use the appropriate buttons to add or modify the entry.
The Query is the URL used by the corresponding search engine with the following parameters which are replaced with their representation:
<search_term> Replaced by the actual search word or phrase.
<locale> Replaced by your locale name i.e. "en", "bg", etc.
Also you can specify a keyboard shortcut for fast access.