This option is mainly intended to remove the black stripes above or below the picture in case of letterboxed video. This is usually the case when working with proxy or archive videos where 16:9 picture is embedded in 4:3 video. This way you will remove the black areas and work with the actual 16:9 content.
Quick Navigation: Video/Video Crop...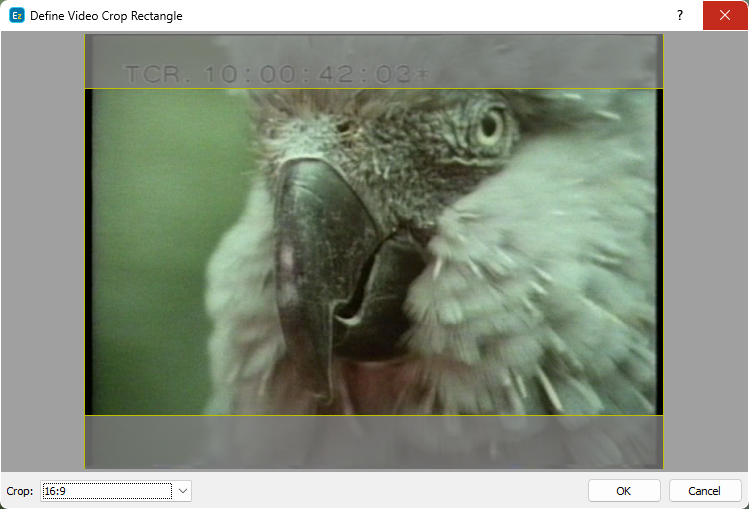 The original picture is displayed as is in the middle of the screen. It's size and aspect ratio are directly detected from the video itself.
You can use one of the pre-defined aspect ratios from the Crop drop-down menu on the bottom left or simply move the yellow horizontal and vertical lines to the required positions. The parts of the picture outside the yellow lines will be indicated in light gray and will be cropped out from the picture.
Pressing the OK button will apply the changes and after that shot changes processing will start again.
The following icon

will be displayed in the top left corner of the main editor to indicate the video has been cropped.
Note: Cropping the picture may improve the shot change detection if the original video is letterboxed and the black stripes above and below the picture are removed.