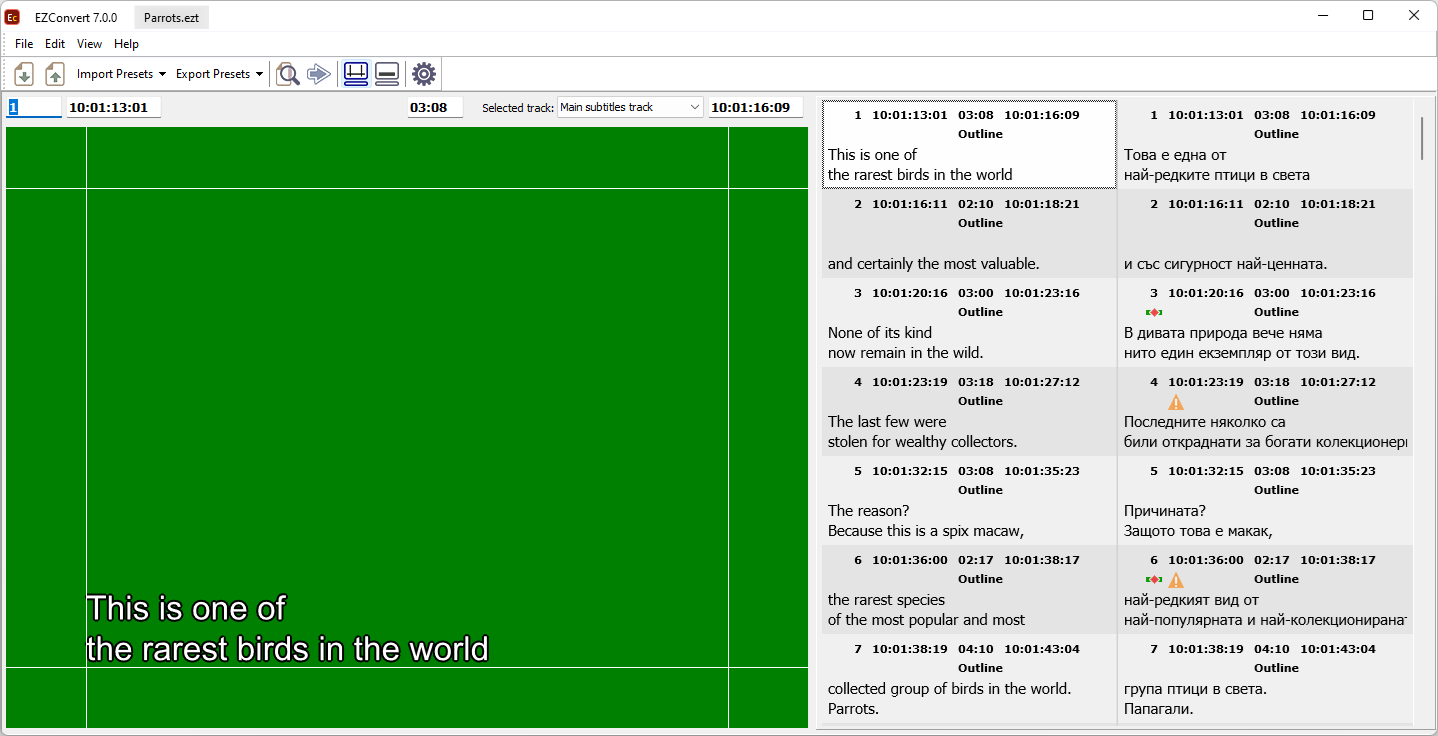 EZConvert Main Window
Gives you you quick access to the 10 files which have been imported recently.
The current subtitle's area is the largest one in the main window. You can see it colored green at the picture above.
The current subtitle's number is located at the top left corner of the working area.
The timecode information indicators are situated at the top of the current subtitle area. They are meant to show the in-cue, the out-cue and the duration of the current subtitle.
The subtitle Preview List is the narrow field on the right side of the screen. The Preview List shows several consecutive subtitles simultaneously making navigation as simple as possible.
You can also scroll through the list without changing the current subtitle shown in the working area.